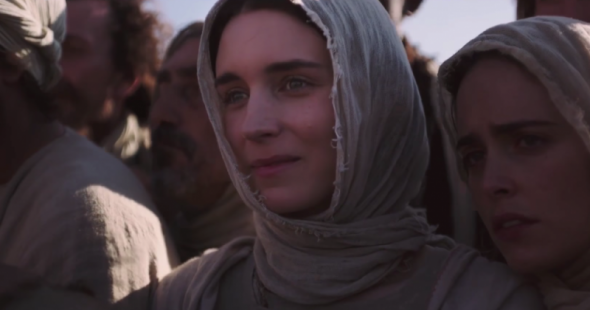 Thanks to our friends at Studio Canal we have five in-season double passes to give away to Mary Magdalene. This is the stunning new film from the Director of Lion and stars Rooney Mara as Mary and Joaquin Phoenix as Jesus.
The film is the untold story of Mary Magdalene who had the strength to go against her family, and give up everything to follow Jesus. There have been many different stories about Mary Magdalene throughout time – this is the true story of the woman who was recently recognised by the Vatican as the "Apostle of Apostles".
Here's a brief synopsis:
Set in the Holy Land in the first century C.E., a young woman leaves her small fishing village and traditional family behind to join a radical new social movement. At its head is a charismatic leader, Jesus of Nazareth, who promises that the world is changing. Mary is searching for a new way of living, and an authenticity that is denied her by the rigid hierarchies of the day. As the notoriety of the group spread and more are drawn to follow Jesus' inspirational message, Mary's spiritual journey places her at the heart of a story that will lead to the capital city of Jerusalem, where she must confront the reality of Jesus' destiny and her own place within it.
To be in the running to win one of the five in-season double passes send an email to prizes@timeoffmedia.com.au with "Mary Magdalene" in the subject line. Winners will be sent an e-ticket/s by return email. QLD addresses only. One entry per person. No entries via third party sites. Winners must subscribe to our newsletter (see home page).
Mary Magdalene – In Cinemas March 22