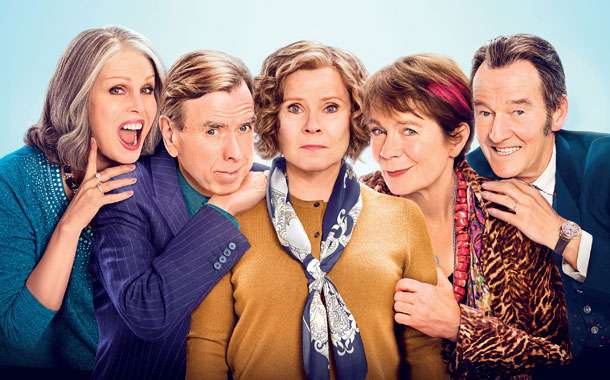 Thanks to our friends at eOne we have ten in-season double passes to give away to Finding Your Feet. A gorgeous romantic comedy-drama the film stars Imelda Staunton, Timothy Spall, and Joanne Lumley  and is directed by Richard Loncraine. It opens nationally on February 22.
Here's a brief synopsis:
When 'Lady' Sandra Abbott (Staunton) discovers that her husband of forty years is having an affair, she seeks refuge with her estranged sister Bif (Imrie) in London. The two couldn't be more different. Sandra is a fish out of water next to her outspoken, bohemian sibling. But when Bif drags her along to a community dance class, Sandra's world is transformed. With unexpected friendships, romance, and a holiday in Rome on the horizon, Sandra finds the courage to reinvent herself.
Featuring an acclaimed British cast led by Imelda Staunton, Celia Imrie, Timothy Spall and Joanna Lumley, Finding Your Feet is a hilarious and heartwarming comedy proving it's never too late to start again.
To be in the running to win one of the ten in-season double passes send an email to prizes@timeoffmedia.com.au with "Finding Your Feet" in the subject line. Winners will be sent an e-ticket/s by return email. QLD addresses only. One entry per person. No entries via third party sites. Winners must subscribe to our newsletter (see home page).
Finding your Feet
Watch the trailer here