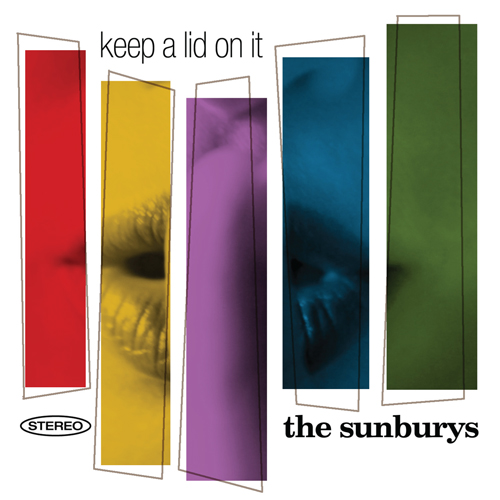 The Sunburys
Keep A Lid On It (Handsome Devil)
By the time most bands sort out their drum sound in the studio, the Sunburys have made a new album. This, their third, is their best work to date. According to the liner notes the trio now share writing credits while production duties are divided between the band and Jeff Lovejoy. Anthony Dettori plays guitar and sings lead. Scott Lapthorne remains this town's most incendiary drummer. The addition of Derek Haas on bass bolsters the bv's and adds an extra dimension with his rock solid, and at times melodic, bass playing.
No less a thinker than Bruce Springsteen recently atoned that if you want to write songs you've got to be pissed off about something. There's a lot of angst in these lyrics. Finger-pointing, regret and dissapoinment are common themes. The mood can be intense and the playing matches it.
The album is awash with light and shade. Occasional keys and trumpet flesh out the sound. Oddly, it's the lighter shades where the band impress the most. 'Bernecker Street' is a great opener. On the title track the band play their best AC/DC riff, on 'Silvertop' there's a hint of Crowded House. Other sonic references, to these ears, include Things Of Stone And Wood [on a good day], Weddings Parties Anything and there's a faint echo of Shutterspeed [Dettori and Lapthorne's former band].
Keep A Lid On It, despite the smart production, still has a bit of mongrel to it and that's the appeal. It's hard to pick favourites but standout cuts include the grower 'Any Fool But Me' and the punchy of 'Hard Work Never Killed Anyone'.
Rating: